Jay Holloway is Vice President and Chief Media Strategist for the Holloway Media Group.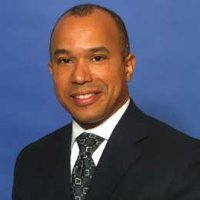 He is an experienced media professional with decades of leadership achievements overseeing both traditional and new media platforms, including web, social media, visibility, advertising and marketing activities.  As a Certified Program Planner he's results driven and a team player with proven ability to develop and achieve specific brand goals that are aligned with organizational business plans.
Jay recently served four years at his alma mater, Howard University, as Director of both the NABEF Media Sales Institute, and HBCU SiriusXM Channel 142; as well as Advisor to WHBC 96.3 HD3 and Assistant Professor in the School of Communications.  Previously, he was a Director at NCSU McKimmon Center for Extension and Continuing Education, an executive with North Carolina's Statewide Public Television Network and PBS affiliate, UNC-TV, and Assistant Vice President and General Manager at WAUG-AM & TV.   His leadership skills began in college as the general manager for two-years at WHBC, Howard University's student-operated radio station.  While in Washington, DC he also worked in sales and was a top-rated announcer at WHUR-FM and in the general manager's office at WHUT-TV.  Subsequently, he worked at KBLX-FM/KRE-AM in San Francisco, then he later established the Communications Department at St. Augustine's University in Raleigh, NC and founded and led the start-up efforts of the school's commercial radio and TV stations.  During that time he became a Certified Radio Sales Manager and Certified Radio Marketing Consultant by the Radio Advertising Bureau.
Holloway finds the time to remain active in his church, his local community and his alumni association.  He was the President of the Howard University Alumni Club of the Research Triangle for 5 years, formerly a Regional Chair and member of the national Howard University Alumni Association's executive committee, and remains active as Vice President of the Howard University Communications Alumni Association. For 10 years Jay was the Facilitator of the National Association of Broadcasters Education Foundation (NABEF) Media Sales Institute at Howard University and was its Director for 3 years.  He's active in his Church's A/V Ministry and Brothers In Discipleship at First Baptist Church of Glenarden, and previously as a Program Director, former Sunday School teacher and Marriage Mentor at Crossroads Fellowship, and volunteer with the Howard Lee Institute for Equity & Opportunity in Education.
Jay Holloway holds a B.A. in Broadcast Management from Howard University, and an M.A. in Educational Media Technology from NC Central University.  Further professional studies included:  Northwestern University, Kellogg Graduate School of Management – Accounting & Finance; NC State University – Project Management; University of Pennsylvania, Wharton School of Business – Broadcast Sales Manager's Program; University of North Carolina at Chapel Hill, School of Media and Journalism, Broadcast Management and Organizational Communications; and Syracuse University, Newhouse School – Minority Broadcast Management & Media Ownership Program.
Jay Holloway enjoys playing golf and bass guitar and is happily married to his beautiful wife and business partner, Katriel Holloway.  They have two children, Winston and Faith.